THE RANCHER'S SECOND CHANCE is out now!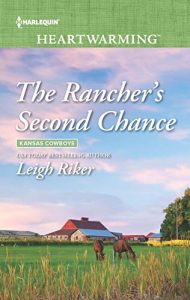 This fifth book of my Kansas Cowboys miniseries is Nell Sutherland and Cooper Ransom's story, and I've been itching to write it ever since Nell first walked "on camera" in HER COWBOY SHERIFF. That's Nell's horse Bear in the cover image.
Nell's a born cowgirl, but she lives in what is still a man's world. How to prove to her protective grandfather that she deserves to inherit his ranch? Then Cooper enters the picture…and we know what he wants.
CLICK HERE TO READ AN EXCERPT!